Illustration by Brian Yu
"Dear DiscJockey101.com—I am from Hong Kong, China, and attend university there. I would like to drop out to become a raveling rave DJ, but my parents will not let me. What should I do?"
Staring at the email in January of 2001, Rob Wegner was awestruck. His fledgling Web site, which outlined the basics of DJing, had reached someone in China and now this kid he'd never met wanted his opinion the biggest decision of his life.
As a veteran DJ, Rob sympathized. However, as the holder of both bachelor's and master's degrees, the decision was easy: "Stay in school. Use DJing to pay your bills," he wrote back.
Even after he'd replied, though, the exchange lingered in his mind for weeks. He couldn't shake the student's assumption that school and DJing were mutually exclusive. It didn't make sense.
After all, Wegner, who was 35 years old at the time of the email, had made his living as a nightclub DJ since age 18. In fact, he was better off than most of his radio counterparts who had gotten their starts in the communications department of his alma mater, Arizona State University. His radio friends were barely making minimum wage, while Rob was raking in a few hundred dollars a night.
The either/or notion didn't quite jive with what was happening with his Web site, www.discjockey101.com. He was seeing consistent traffic and inquiries from people all over the world wanting to learn how to DJ. Surely, he thought, there had to be someone in academia who recognized the importance of DJing, both for its musical and professional value.
Defining moments are often like that – fleeting, wholly unexpected and rarely acknowledged until years later. There's no orchestral crescendo in the background, no notable climax to define it, and no Al Pacino "hoo hah!" to slam it home. Rob Wegner little suspected this exchange would have a greater effect on his own life than the student's. Nevertheless, prompted by that incident, he did some research and soon realized what he had to do. For Wegner then — and two other Phoenix, Arizona-based DJs, Ramsey and Emile, now — that three-sentence message may have been the crescendo they never saw coming.
Once thought of as a retirement community and now mostly known for its real estate bubble, Phoenix is a city without a defining culture. Yet, the area actually boasts a vibrant professional and amateur musical scene.
Unbeknownst to most, many albums have been recorded in its laid-back studios, and several famous musicians – including DMX, Swizz Beatz, and Alice Cooper – have homes there.
The DJ scene is even more impressive, having produced world-class talent more than once.
Four of Arizona's best-known DJs — Sandra Collins, Markus Schulz, Z-Trip and Eddie Amador — have all gone on to win international acclaim after surviving Scottsdale's fiercely competitive scene. Clubs have a tough time surviving in Phoenix's sprawling landscape, making regular gigs sparse despite a technically gifted crop. In fact, Amador once estimated that it's 70% easier to become successful in any other city (if, of course, you have the skills).
DJ Z-Trip, perhaps the biggest of them all, received four of five stars from Rolling Stone Magazine for his debut album, and he once opened for a 500,000-person Rolling Stones audience, a feat few recording artists (let alone DJs) can claim.
But perhaps because all four DJ's left Phoenix before truly realizing widespread success, no one outside Phoenix knows about its music scene or acknowledges its contributions — strange for a city of almost 4 million. It's a cultural black hole that rarely emits so much as a radio signal to the outside world unless carried by one of its emissaries.
The explanation, strange as it may seem, lies in the ethos of its residents, mostly transplants from other parts of the country. There's a feeling of self- loathing harbored by most Phoenicians. It's the notion that Phoenix is purgatory – not bad, but not good, either. It's just OK – a stepping stone before going off to bigger and better things.
This mindset may also explain why Rob Wegner was able to begin his program without so much as an article in a major DJing publication, let alone a sponsorship offer.
The faculty is littered with Ph.D. holders and graduates of the prestigious Berklee College of Music — which incidentally has a non-credit turntablism class, more novelty than study, that has landed several major equipment sponsors and even received New York Times coverage. And with degrees in audio production technology, music business and more traditional programs, SCC was precisely the kind of forward-thinking school Rob needed.
After a short stint teaching a non-credit course at SCC, Wegner approached the head of the school's music department in 2002. He surprised Rob by immediately recognizing the value of what he proposed. From that point, Rob began working to complete his course competencies for a credit- earning course. In 2006, he established his first for-credit class. It took just five years for Rob's vision to become reality.
GETTIN' (SCHOOL) CRED
Then, as now, guest speakers were a crucial part of the program. Local DJs Radar, Eddie Amador and Mickey Oliver, among others, all came through at Rob's urging. Radar even went on to teach an advanced class for a few semesters until touring for his jaw-dropping Concerto for Turntable with fellow SCC faculty member Raúl Yañez pulled him away.
With his mellow personality, vast experience and graduate school teaching experience, Rob's the ultimate instructor for an introductory DJing class. His knowledge is immense: one minute, he's telling you who Bob Casey, Kool Herc and Grandwizard Theodore are, and the next he's following it up with a how-to for building a set for a coffee shop or playing a record backwards with a roll of masking tape. It's impressive to say the least.
Two new courses have been added to the roster — a huge win for the program that's also prompted SCC to offer a certificate program in Live Performance Disc Jockey Techniques and, possibly, an A.A. in the near future — are led by two of Phoenix's best DJ's: "Ruthless" Ramsey Higgins and Emile "DJ Emile" Ananian.
Ramsey teaches basic scratching and beat mixing on turntables, CDs and even cassettes, while Emile opts for the more-advanced, technology-laden course. In fact, Emile's is one of the only classes, private or public, to teach the mixture of Ableton Live, Serato, and Torq – to name a few – anywhere in the world. If you know even a little about DJing, it's easy to see that this is no normal program.
This populist approach is rare in a trade that largely operates under the apprenticeship model. Even rarer is the desire to give it away for minimal financial gain. All three make more in a single night DJing than they do each month teaching the course. So clearly, there's a greater sense of duty driving them to teach.
Their students have taken notice. Both courses are so popular that Emile and Ramsey get regular requests to continue class long past the scheduled nightly end time. And, in the rare case that they don't have a gig after the bells rings, they'll oblige out of sheer passion for their craft.
It's this passion that binds these three vastly different people. Rob is the consummate professional; Ramsey, the battle DJ; Emile, the eccentric artist. Yet they all share the common drive to pass along their craft to the next crop, and the honest-to-God hope that these students will become even better than they are.
NO TIME FOR REST
Rob is currently plotting the expansion of the present course into a degree- awarding program featuring a few more DJ courses bolstered by some traditional music classes. Current department head Dr. Christina Novak is all for it, saying that "Rob's program adds a new dimension to [the] department."
It's a long, hard road to get to where the three ultimately want the program to be. But making history is never easy. One day not too far from today, Rob's rogue program may very well headline not just the music department but the entire school. And maybe — just maybe — similar programs will start popping up at other schools as well. It may seem far-fetched now, but so was a college course in DJing just eight short years ago....
*** Special thanks to Rob Wegner, Emile Ananian, Ramsey Higgins and Doctor Christina Novak for their time and effort, as well as Alex Travous and Alex Scott for their photographic contributions.
For more information about Scottsdale Community College's Music programs, visit http://www.scottsdalecc.edu/music and http://www.myspace.com/sccdjclasses Scottsdale Community College is one of the ten Maricopa Community Colleges.
Published on 21 June 2009
© 2001 - 2011 Evil Monito. All Rights Reserved. About | Press | Store | Contact | Advertise | RSS


An Academic Journal For Today's World |
11 October 2011 6:17pm PST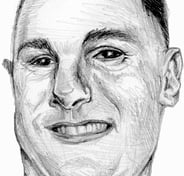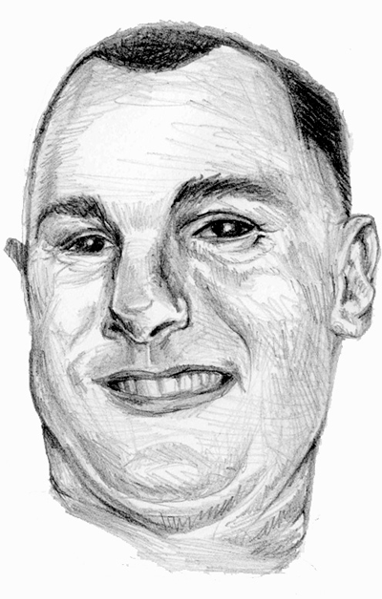 Don't Sweat The Degree
by DAVID MONGAN
Interview with Rob Wegner
***