The following article appeared in DJ Times Magazine in July 2009, pages 18-19.
School's In: How one Community College is Helping DJ's Gain Some Respect
by Stacy Zemon
A decade ago, to celebrate the new millennium, disc jockey and former drummer Rob Wegner started up a new educational website called discjockey101.com.
He added some how-to content and before long, the site was getting an amazing amount of traffic. Excited about the level of interest, Wegner quickly upgraded it, and soon a college student from Hong Kong, who wanted to drop out of school to become a DJ, contacted him.
This young man's letter made Wegner wonder why there weren't any college courses a person could take to actually learn the art of DJing; however, little did he realize that the day would come when he would become Father of the first accredited "Live-Performance DJ" course and college degree program in the country. Here's how he did it.
Wegner earned a Master's degree in Political Science from Arizona State University (ASU) and had worked at clubs on weekends while attending school. He weaned his way into the DJing by drumming over the tunes the club jocks played to add a live band vibe to the music.
"My hands would bleed from drumming five hours a night" he says. "So I asked a few of the DJs to teach me their art. They told me 'If we teach you, you must pass on our knowledge to the next generation.' That was in 1982, and I've made a living in this business ever since. My big mentors are Chicago's Bad Boy Bill and DJ Z-Trip, who I've gotten to gig with several times in Phoenix."
Wegner initially developed the curriculum for the "Live-Performance DJ" course based on the information in his website. Armed with a rock solid, college-level curriculum, Wegner headed off to Scottsdale Community College (SCC) to inquire about the possibility of launching it there. He had heard that SCC had a reputation for being innovative, and it also didn't hurt that Scottsdale is one of the wealthiest areas in the country, as well as having a thriving resort, wedding and corporate market, and world-class nightclubs.
Wegner was ecstatic to get the "green light" to test and teach the class by starting it out as a non-credit class, and he was encouraged that if enrollment was strong then the course could become accredited. If Wegner built the academic "Field of Dreams" for DJs, would eager students come?
Vanessa Harmeyer (DJ Ness) was part of the very first group of students. "The course helped me tremendously by teaching me about the business aspects of DJing, she says. "Various music formats for different types of events, and the ins and outs of CD turntables and Final Scratch. This technology was very new at the time. My favorite memory is when I won the mix CD competition, which earned me an interview on a popular dance music radio station. They played some music from my mix and I got to talk about my career and the class."
After graduating, DJ Ness used her newfound knowledge to get gigs and residencies ranging from hair and fashion shows, malls, art galleries, corporate events, as well as bars and clubs.
In 2003, Wegner collaborated with DJ Radar on starting a non-credit turntablism class. Radar -- a turntablist who had made history with a Vestax turntable by composing an entire symphony piece called "Concerto for Turntable" (on youtube.com) -- became the first DJ ever to perform at Carnegie Hall. After Radar left SCC to tour the world performing with symphony orchestras, DJ Ruthless Ramsey took over Radar's non-credit turntablism class. After several semesters of teaching, Ramsey authored the competencies to create the first accredited turntablism class.
Meanwhile, enrollment continued to grow for the "Live-Performance DJ Course" and three years into its inception (2004), SCC agreed to let Wegner write the curriculum that would make the class accredited. Much to his delight, last year the head of SCC's Music Department, Dr. Christina Novak, suggested that the school launch a college degree for DJs.
"I'm totally psyched" says Wegner. "Beginning in 2010, SCC will offer a certificate of completion for taking the three accredited DJ classes, as well as several other classes in the Music Department that are related, such as Digital Audio Workstation (DAW). Students who fulfill the requirements of the certificate of completion, as well as the typical requirements of a two year college degree, will receive an Associate of Applied Science (A.A.S.) degree.
Wegner strongly believes this degree will elevate our profession, and gain some well-deserved respect for DJs in the academic world as well as among clients and club owners. And, as for those grads who have already completed courses over the past nine years?
"Several are working for local mobile-entertainment companies," says Wegner. "Some are working at some of the biggest venues in Arizona as DJs, and I'm proud to boast that one of our students collaborated with DJ Eddie Amador on an original song called 'Spotlight' that went to #9 on the Billboard Dance Charts."
Graduate Keith Katz went on to become the resident DJ at the Phoenix location of Eventvibe, where he is currently also the Promotions Director. "I have held a couple of residencies at clubs in the area and DJ most of the Greek events at ASU, such as frat parties, sorority socials and formals. Rob Wegner class was full of insight and hands-on experience. He is truly a champion of DJs and makes a difference by teaching new generations of DJs about our industry's history and future."
Michele Sparks recently played at The Pussycat Lounge in Scottsdale for their weekly dance "Switch." She agrees with her fellow graduates about the value of the DJ course. "Rob Wegner is dedicated to helping every student learn the tools necessary to succeed in the world of music and DJing," she says. "And the guest speakers he lined up were fantastic. I learned a lot from hearing about their life experiences, and it was great to meet some DJ greats for future networking purposes."
Both Wegner and his classes have gotten a lot of support from the Phoenix area DJ community and he has a long list of operations who are eager to employ SCC DJ course graduates. Just this year, SCC Added a "Digital DJ Performance" non-credit course to its educational roster. This class was created by DJ Emile Ananian, who authored the competencies for this class and recently got it approved to become accredited starting next year. According to Wegner, "Emile has made a lot of things happen at SCC ­ like getting world famous DJ's such as Z-Trip and Afrika Bambaataa to speak to our students."
Wegner feels that being a DJ instructor has made him a better professional because in order to teach a subject, you have to first master the material. His interaction with students and guest speakers have also kept him on top of industry developments. His plans for the future?
"To keep teaching, and to get a scholarship started in 2010," he says. "When I hear about DJs getting $25,000 to $40,000 for a three hour set ­ night after night ­ I start to wonder who might be interested in giving back to our industry. For example, the 'Paul Oakenfold DJ Scholarship Fund' has a nice ring to it."
Because of the efforts of Rob Wegner, his curriculum collaborators, teaching colleagues, and the Music Department at Scottsdale Community College, the future looks bright for those students fortunate enough to enroll in the school. Current and future grads will continue to elevate and contribute to our profession.
______________________________________________________________________________________________________________________________________________________
Stacy Zemon is a veteran entertainer, and author of The Mobile DJ Handbook and The DJ Sales & Marketing Handbook.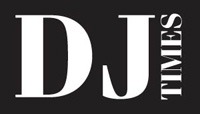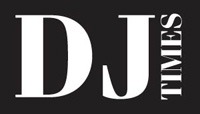 AMERICA'S FIRST MAGAZINE FOR PROFESSIONAL DJs ESTABLISHED 1988, PUBLISHED MONTHLY